Air conditioning may be one of the most frequently used tools. This means you need to know how to take care of your air conditioner in order to function longer and better. Regular use also results in air conditioning units full of dirt, dust, harmful bacteria, germs and even fungus. This means that you are always breathing in contaminated air with potential illnesses and health risks. Especially children or those with respiratory problems. Read the information below and learn how you can avoid the above.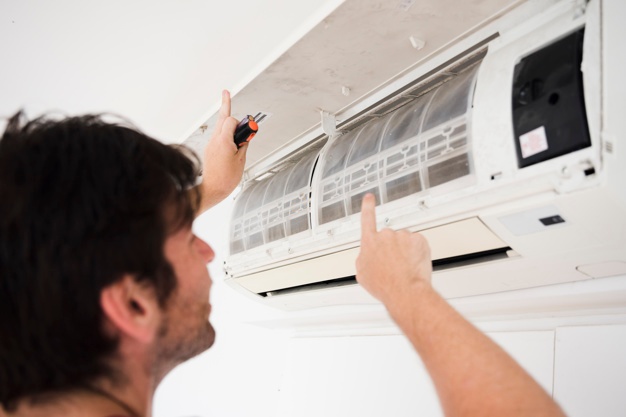 1.  Filter Cleaning
Each air conditioner comes with a filter. These filters need to be cleaned monthly. But it depends on the usage. The more you use it, we recommend you wash it once a month.
2. Indoor Cleaning 
Depending on the frequency of use, for normal or normal use, you should wash your air conditioner at least once every 2 months. If you are not sure how to do this, find a technician or professional who can help you do the cleaning work especially involving coil cleaning. You also need to diligently clean the surface of your air conditioning unit.
Regular cleaning is essential so that you can extend the life of your air conditioning unit and keep the surrounding air clean while saving electricity.
In addition, chemical cleaning should also be done at least once a year. It should be performed by a professional group. Chemicals can kill bacteria, viruses, and even fungus that can cause allergies, infections and asthma.
3. Exterior Unit (Condenser) Cleaning
Your external unit (condenser) also needs to be cleaned to prevent accumulation of dirt and this will cause the unit to clog up and not work properly. Usually the outer unit will be polluted with sand and the leaves of the fallen tree. Indoor and outdoor unit cleaning can be done by air conditioning maintenance experts who can be found online or recommended by your friends.
For more information about Servis AirCond Cyberjaya, please visit https://www.kuaircondservice.com/